HOW IS YOUR MINDSET GOING?
Have you ever had a really bad day?  Have you ever stumbled out of bed the wrong way, stubbed your toe immediately and then discovered the entire day slowly turned to crap?  We have all had one, right?  Did you end up telling yourself: "I can not wait for this day to end"? Why is this so?
THE SUBCONSCIOUS MIND
There is much to be learned about the subconscious mind and how these patterns eventually play out in our everyday lives.  Many of these patterns form our very own self-belief systems and to the unaware, become quite limiting in our adult lives.  This process commences during our earliest of life experiences, (some research suggests even when we are still in our mother's womb) and during our childhood primarily (at least in the majority of cases) whereby the greatest influencers or architects of our self-belief system are our parents.
"YOU ARE NOT MANAGING WHAT YOU ARE NOT MONITORING."
A well known quote in business and leadership training is that "you cannot manage what you are not measuring" or monitoring.  Therefore, anyone that allows all of life's experiences to enter the subconscious mind unfiltered is going to have a hard time realizing their full potential!
60,000 THOUGHTS A DAY
Scientists suggest we have up to 60,000 thoughts a day. Of these thoughts, an estimated 96% are unconsciously processed and entering our subconscious minds every moment completely unfiltered… scary, huh?
WHY DOES ADVERTISING WORK?
Why do the rich get richer? Why do McDonald's Restaurants and all the Icon Brands keep advertising in front of our faces everywhere we go, all the time?
It is honestly because the more those messages enter your brain unfiltered, the more likely you are to eventually buy their stuff.
SO WHAT IS A MINDSET FOR SUCCESS?
A mindset for success starts to become a reality when you start doing things that successful people do.  Now do not think that when I talk about success I am talking all about money. Although I believe money is important, there are many more (or at least equally) important aspects of our lives we need to be happy and successful in as well, right?
LIVING UP TO YOUR CORE BELIEFS AND STANDARDS
Your own personal philosophy and core beliefs regarding what you determine to be your own personal measure of genuine happiness, fulfillment and success are completely yours to determine. However, that is often the very problem right there… Have you determined what this actually means to you?
WHY DON'T PEOPLE DEFINE WHAT WILL MAKE THEM TRULY HAPPY?
Taking absolute responsibility for your future, your own happiness in life, what your model of what success will look like, and refusing to settle for less are not things "most" people do.  Why?  Because it takes "WORK".
Just like why there are only a few people per capita in the gym or exercising at 5:30 am each day, it is far easier to sleep in and make excuses like "I'm too tired or too busy to be able to do that" – because getting up at 5.17 am is actually hard work!
It is easier to sit on the couch and watch TV, or search on Facebook, or YouTube for a laugh than it is to invest private time in your own future, right?
WORK PART TIME ON YOUR FORTUNE, WHILST YOU WORK FULL TIME ON YOUR JOB!
Creating a hunger for knowledge, and a thirst for personal development, is one of the best ways to get started on your very own journey to absolute happiness and ultimate success.  Both are a journey not a destination.  You do not suddenly arrive at either, you work on them a little each day and before you know it you are becoming much more of both than you may have previously imagined.
A GREAT WAY TO GET STARTED – GET AWAY FROM THE "HERD"
Spend time around some seriously positive people that have similar objectives to yours.  Your own local "Herd" may not be this type of group and you may need to invest in a new group or attend a conference with like minded people etc.
Thank you for reading My Entrepreneur Magazine
Articles like this demonstrate our goal to use quality content to empower our readers with the information they need to fulfil their potential, whilst facilitating meaningful connections across the globe. In order to achieve our goal we need the help of readers like you. Every contribution we receive helps us ensure that we can continue providing balanced, insightful analysis of the business developments and issues that matter most to our readers.   You can support us from as little as £1 a day.  The truth is that your contribution, no matter its size, makes an impact. Every penny helps.  We accept online donations through Paypal. You don't need to have a Paypal account to use Paypal's services.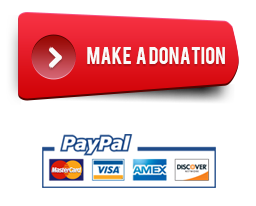 John Peterson's track record in assisting businesses to achieve rapid Growth and Succession Planning is second to none. A self- made, serial entrepreneur, John is the founding Director of a number of privately owned companies in Australia, including Providence BSM (Buy, Sell, Merge), Best Practice Marketing, Providence Advice Services, and Cash Momentum. John has studied the mindset of entrepreneurs for more than twenty-five years. From humble beginnings, John's fascination with business success was first discovered in the Advertising industry, which later blossomed in a Fortune 500 consulting company and then in rapid growth environments as CEO in Hong Kong, Singapore and Australia. His perspective on business success includes dismal failures along with significant triumphs. John's personal values resonate throughout the companies he runs and these values are evident in the behaviours and passion every single one of his employees demonstrate on a daily basis. John is most proud of creating the "Best Practice Program," the world's only Fortune 500 business education, coaching and mentoring program affordable to small – medium businesses. Revolutionary in that the program offers every business owner the opportunity to pursue and achieve Business Mastery.