Are you a business owner, manager or consultant who has been photographed with a celebrity?
As business people we often find our every waking moment consumed with thoughts of how to grow the brand, meet customer needs and innovate in ways our competitors haven't yet dreamt of.  But every now and again we run into someone who brings us back to earth by making us feel slightly humble, slightly star struck and yes,  a little like being an ordinary person again meeting someone famous.  Are you a business owner or manager who has been photographed with a celebrity?  If so, send our sister magazine,  Business Minds United,  the photograph with one or two paragraphs explaining how the photograph came about and it will be published in Business Minds United.
To kick off the series, BMU is publishing a photograph of our editor Kizzi Nkwocha meeting boxer Mohammed Ali. The photograph was taken in a Paris hotel room in 1990 during a one-to-one interview promoting Ali's (then) new book.  As you can see the editor and Ali clearly got along!
At the end of the year the best photograph published in Business Minds United wins a paperback or digital copy of the editor's book, Secrets of Success. Send your photograph and accompanying text to bmueditor at email.com (replacing the 'at' with an '@')
Visit BMU at www.businessmindsunited.com
Thank you for reading My Entrepreneur Magazine
Articles like this demonstrate our goal to use quality content to empower our readers with the information they need to fulfil their potential, whilst facilitating meaningful connections across the globe. In order to achieve our goal we need the help of readers like you. Every contribution we receive helps us ensure that we can continue providing balanced, insightful analysis of the business developments and issues that matter most to our readers.   You can support us from as little as £1 a day.  The truth is that your contribution, no matter its size, makes an impact. Every penny helps.  We accept online donations through Paypal. You don't need to have a Paypal account to use Paypal's services.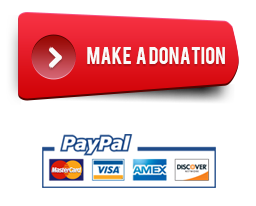 Kizzi Nkwocha is the editor of My Entrepreneur Magazine and publisher of  The UK Newspaper,  The Property Investor and Gold, Oil and Diamonds, the net's fastest growing wealth creation publication. Kizzi Nkwocha made his mark in the UK as a publicist, journalist and social media pioneer. As a widely respected and successful media consultant he has represented a diverse range of clients including the King of Uganda, and Amnesty International. Nkwocha has also become a well-known personality on both radio and television. He has been the focus of a Channel 4 documentary on publicity and has hosted his own talk show, London Line, on Sky TV. He has also produced and presented both radio and TV shows in Cyprus and Spain.