A year ago writing this review would have been nearly impossible.  It's the middle of summer and usually at this time of year I'm a mess.  Runny nose,  watery eyes, constant sneezes that literally blow my hat off my head.
With these ailments it's nearly impossible to string together a coherent sentence let alone write an incisive and informative article on anything.  Like 10 million other poor souls in the UK I suffer from hay fever and, for us at least,  summer means misery.  That was until I heard about the Qu-Chi Band,  a tiny  band that stimulates an acupressure point in the crook of the elbow to helps free the pathways to the nose and throat.
The Qu-Chi Band is light, unobtrusive and chemical free.  And it works.  Amazingly well. I should know.  Over the years I must have tried almost every pharmaceutical remedy for hay fever that's ever been invented.  From pills to potions.  Sprays to inhalers.  At best, these so-called remedies would make may hay fever slightly more tolerable.  At worst, the only real difference I would feel would be in my wallet.  The Qu-Chi Band, however, is a different story.  I was, to say the least, slightly skeptical when I heard claims that this tiny band could make such a dramatic difference to the quality of my life during hay fever season.  But it has.  According to its makers, qu-chi.co.uk , the band is based on a science that has been used and understood for a very long time.
The Qu-Chi ('Ku-Chi') point has been studied for thousands of years by acupuncturists and practitioners of Traditional Chinese Medicine. It lies on the large intestine meridian which runs between the forefinger and the tip of the nose. It's used to pull energy away from the face to treat sinus problems eye complaints allergies and skin problems.  The company said its research suggested that the Qu-Chi Band could be effective in relieving the symptoms of hay fever.  They were right.  I wore the Qu-Chi Band for a week and ventured out armed with a box of tissues and a pocket full of nasal sprays.  Some seven days later I realized (to my surprise) that I hadn't sneezed once.  Even standing in my garden (something I would try to avoid in summer) had no effect on me whatsoever while wearing the Qu-Chi Band.  Amazing.
Priced at just £12.95 the Qu-Chi Band is also pretty easy on the wallet as it never runs out. Now that's a bargain.   And the really amazing thing is that because it's totally drug free,  there's absolutely no drowsiness.  Which means you can wear the Qu-Chi Band to work and just forget about it.  Excellent.  If you suffer from hay fever and dread the onset of summer,  help is finally at hand.  The Qu-Chi Band could be exactly what you've been looking for.  Highly recommended.
9 out of 10
Thank you for reading My Entrepreneur Magazine
Articles like this demonstrate our goal to use quality content to empower our readers with the information they need to fulfil their potential, whilst facilitating meaningful connections across the globe. In order to achieve our goal we need the help of readers like you. Every contribution we receive helps us ensure that we can continue providing balanced, insightful analysis of the business developments and issues that matter most to our readers.   You can support us from as little as £1 a day.  The truth is that your contribution, no matter its size, makes an impact. Every penny helps.  We accept online donations through Paypal. You don't need to have a Paypal account to use Paypal's services.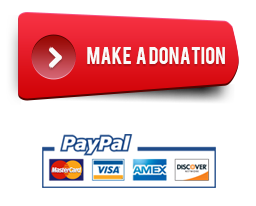 Kizzi Nkwocha is the editor of My Entrepreneur Magazine and publisher of  The UK Newspaper,  The Property Investor and Gold, Oil and Diamonds, the net's fastest growing wealth creation publication. Kizzi Nkwocha made his mark in the UK as a publicist, journalist and social media pioneer. As a widely respected and successful media consultant he has represented a diverse range of clients including the King of Uganda, and Amnesty International. Nkwocha has also become a well-known personality on both radio and television. He has been the focus of a Channel 4 documentary on publicity and has hosted his own talk show, London Line, on Sky TV. He has also produced and presented both radio and TV shows in Cyprus and Spain.