Film graduate, Daria Lazo has landed an internship with a difference. Daria will road test out CLiKD, a creative new dating app, which puts personality and creativity before looks. She has plans to clock up at least 10 dates during her 10-week internship, and has already got her first date lined up.
Daria's will also produce creative content for CLiKD including a weekly blog on her dating experiences –
25-year-old Daria is creative and loves photography. She told My Entrepreneur Magazine:  "I'm really excited to be taking on this role. Yes, it's a rather an unconventional internship, but I think it's really exciting to combine my creativity with meeting new people. In terms of dating, I love the creative element of CLiKD. It really allows you to inject your personality and gives a feeling of real satisfaction when you've CLiKD with someone".
"I've definitely hit the ground running – I've been photographed for CLiKD's marketing campaign, and have been featured on digital adverts at bus stops and rail stations across London."
CLiKD advertised the unorthodox internship in April and was inundated with over 250 applications from eager potential interns, this was mainly single Londoners but including candidates from Spain, Italy and France. After an extensive interview process, they hired Daria Lazo.
Speaking about Daria's appointment, CLiKD Founder Michael Blakeley says: "We are delighted to have appointed Daria for this unconventional role. She's super cool, creative, funny and says it how it is – so she's perfect to help us road test our app, and create some content showcasing what works and what doesn't."
The app is available from Apple and Android stores and can be downloaded here.  To find out more, Daria's journal of her adventures will be hosted here.
Thank you for reading My Entrepreneur Magazine
Articles like this demonstrate our goal to use quality content to empower our readers with the information they need to fulfil their potential, whilst facilitating meaningful connections across the globe. In order to achieve our goal we need the help of readers like you. Every contribution we receive helps us ensure that we can continue providing balanced, insightful analysis of the business developments and issues that matter most to our readers.   You can support us from as little as £1 a day.  The truth is that your contribution, no matter its size, makes an impact. Every penny helps.  We accept online donations through Paypal. You don't need to have a Paypal account to use Paypal's services.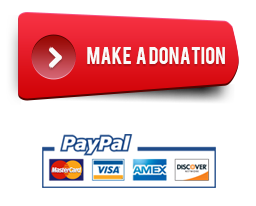 Kizzi Nkwocha is the editor of My Entrepreneur Magazine and publisher of  The UK Newspaper,  The Property Investor and Gold, Oil and Diamonds, the net's fastest growing wealth creation publication. Kizzi Nkwocha made his mark in the UK as a publicist, journalist and social media pioneer. As a widely respected and successful media consultant he has represented a diverse range of clients including the King of Uganda, and Amnesty International. Nkwocha has also become a well-known personality on both radio and television. He has been the focus of a Channel 4 documentary on publicity and has hosted his own talk show, London Line, on Sky TV. He has also produced and presented both radio and TV shows in Cyprus and Spain.