Applying for finance is something most businesses will need to do at one time or another. Although many new business owners will understandably be daunted by the prospect of borrowing money, missing opportunities to grow simply because you're concerned about the risks is not necessarily the best approach.
We've compiled this guide to the common pitfalls business owners often fall into when applying for finance to try and allay those fears and give you peace of mind. Here are eight all too common mistakes to avoid…
Applying for finance before you're ready
You should never apply for business finance simply because you can and it's there. Unless you have a pre-determined purpose for the money, such as buying new machinery that will improve efficiency or moving to new premises so you can expand your team, and a clear idea of the amount you're going to need, do not apply. You should also have a product that works and is selling before you take on any new debt.
Not having a business plan in place
A business plan is not only an essential part of being accepted for finance but it also helps you consider whether your plans are realistic and if finance is really something you need. Many new businesses apply for finance with no business plan in place and without having thought about exactly how they will reach their goals. It's no good telling a lender "I want to grow my business" – lenders will want to know exactly how you will achieve that.
Hiding information on a loan application
The temptation for businesses or business owners with adverse events (such as late payments or CCJs) on their credit record might be to try and hide these issues, but the lender will find out. The best approach is to be completely honest on your application. Financial relationships are built on trust, so lying or not fully disclosing the facts is not the best start. There are lenders out there that will consider all types of credit history, so start the relationship in the right way.
Failing to have the paperwork ready
As well as a detailed business plan, most lenders will also want to see bank statements from the last few months, your accounts and your financial forecasts. Having these documents prepared in advance will help to speed up the process and show you're serious about the loan.
Borrowing too much
Another common mistake businesses make is to borrow more money than they need. There's no such thing as free money, so it makes sense to borrow as little as you can to achieve your objectives. However, contingency funds should be factored into the amount as there are always additional costs you will not have accounted for.
The lender will also use a number of checks to make sure you can repay the loan, so you do not want to overstretch. As a general rule, if the finance amount you're looking for is more than a month's turnover then you really should take care.
Not negotiating
Finance propositions in the business world are rarely 'take it or leave it' deals. In many cases, if your finances and business plan are sound, the lender will want to lend to you, which should give you some wiggle room. Accepting the first offer you receive and not shopping around will not help you secure the best deal. If you have an adverse credit history, there are plenty of options out there, whatever the lender says.
Brushing over the small print
When you're in a rush to get your idea off the ground or capitalise on an opportunity, it's understandable that you want to do everything as quickly as you can. However, reading the small print is not something you should rush. Make sure you read all the terms and conditions of the loan contract, be aware of any fees that may apply and know exactly what you're agreeing to before you sign.
Not investing in the project yourself
If you're not willing to back your business idea, the lender will want to know why. Having some equity in the project will greatly enhance your prospects of securing a loan. The lender will understandably be reluctant to finance an idea or project if you're not enthusiastic enough to invest in it yourself.
It's not all doom and gloom…
There are a few common mistakes businesses make when applying for finance, but if you have a clear business plan in place and can demonstrate the profitability of your idea or project, applying for finance is an effective way to bring your plans to life.
Mike Smith is the founder of CompanyDebt.com, the UK's Leading Insolvency Hub.
Thank you for reading My Entrepreneur Magazine
Articles like this demonstrate our goal to use quality content to empower our readers with the information they need to fulfil their potential, whilst facilitating meaningful connections across the globe. In order to achieve our goal we need the help of readers like you. Every contribution we receive helps us ensure that we can continue providing balanced, insightful analysis of the business developments and issues that matter most to our readers.   You can support us from as little as £1 a day.  The truth is that your contribution, no matter its size, makes an impact. Every penny helps.  We accept online donations through Paypal. You don't need to have a Paypal account to use Paypal's services.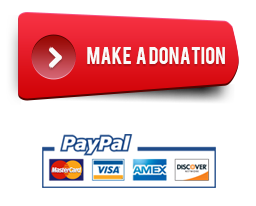 Kizzi Nkwocha is the editor of My Entrepreneur Magazine and publisher of  The UK Newspaper,  The Property Investor and Gold, Oil and Diamonds, the net's fastest growing wealth creation publication. Kizzi Nkwocha made his mark in the UK as a publicist, journalist and social media pioneer. As a widely respected and successful media consultant he has represented a diverse range of clients including the King of Uganda, and Amnesty International. Nkwocha has also become a well-known personality on both radio and television. He has been the focus of a Channel 4 documentary on publicity and has hosted his own talk show, London Line, on Sky TV. He has also produced and presented both radio and TV shows in Cyprus and Spain.