This is a motivational book that will help you commit to either starting your business or to push past those obstacles that are preventing you from moving forward in you business.
Women entrepreneurs are rarely satisfied with the status quo: Instead they strive to build the world in the way it should be rather than abiding by a system that's potentially archaic or outdated.
The inspiring women showcased in Successful Women in Business are living testaments to the fact that breaking down barriers for women in the workplace is key to success for companies and for countries.
Successful Women in Business offers insightful and thought provoking chapters from women entrepreneurs who have excelled in the fields of technology, education, retail, real estate and more. Through perseverance, determination and a refusal to accept second best, the women showcased in this book have overcome seemingly insurmountable obstacles to become an inspiration to countless women across the world.
Available from Lovely Silks Publishing
Thank you for reading My Entrepreneur Magazine
Articles like this demonstrate our goal to use quality content to empower our readers with the information they need to fulfil their potential, whilst facilitating meaningful connections across the globe. In order to achieve our goal we need the help of readers like you. Every contribution we receive helps us ensure that we can continue providing balanced, insightful analysis of the business developments and issues that matter most to our readers.   You can support us from as little as £1 a day.  The truth is that your contribution, no matter its size, makes an impact. Every penny helps.  We accept online donations through Paypal. You don't need to have a Paypal account to use Paypal's services.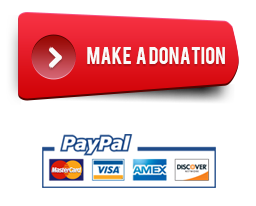 Kizzi Nkwocha is the editor of My Entrepreneur Magazine and publisher of  The UK Newspaper,  The Property Investor and Gold, Oil and Diamonds, the net's fastest growing wealth creation publication. Kizzi Nkwocha made his mark in the UK as a publicist, journalist and social media pioneer. As a widely respected and successful media consultant he has represented a diverse range of clients including the King of Uganda, and Amnesty International. Nkwocha has also become a well-known personality on both radio and television. He has been the focus of a Channel 4 documentary on publicity and has hosted his own talk show, London Line, on Sky TV. He has also produced and presented both radio and TV shows in Cyprus and Spain.