In the New Year we're opening our first US office in New York. It's an extremely exciting time, but growing a start-up from a team of five to an international affair is, unsurprisingly, a challenge.
Without a plan in place, it's all too easy to burn through capital and destroy your team. It's not as simple as replicating the successful model you have locally – indeed, it's imperative to adapt to different markets – taking into account cultural differences, the competition and timing.
So how can you scale smartly and effectively? Here are just five of the myriad things to consider before making the decision to go global:
Build partnerships to develop local expertise
Despite the similarities between the US and UK, these two markets don't do business in exactly the same way. To ensure that you know your selected markets well, build relationships before you get down to business. This means carrying out thorough research and engaging in conversation with trusted local partners to assess the risks and upsides of doing business in that geography.
By seeking relationships with people who have local market expertise, you will fast track your understanding of tax, legal and regulatory compliance and accelerate early consumer traction and distribution. And, this can start at home – Mettrr currently works with London and Partners GotoGrow programme, attending workshops, building contacts and taking trips to different markets to help accelerate our international growth ambitions.
Grow your team on the ground
There isn't a right or wrong way to begin expanding internationally – Google, for example, sent small teams from HQ to new regions and tasked them with hiring and growing a local team. While Uber replicated the same model around the world: a local GM, social media marketer and a driver operations manager, who then added resources as necessary.
Mettrr researched business partners extensively in the US to find one that could match its growth needs as well as financial model, and provide a great experience for employees. Crucially, we met them in person to understand the environment our overseas team would be working in, and then trained them up so that they understood the product inside and out, and knew the right people to recruit. By being there ourselves, we could guarantee a great group of people directly trained by Mettrr employees – and, most importantly, make sure they felt like part of the family.
Master the language and customs
As touched on above, there is always a difference between markets – especially in Asia. That's why it's vital to spend time understanding local buying habits before you set a new tech idea live. The last thing you want is to come across as an outside force with little understanding of foreign market needs, local customs and regional ways of living.
Practically speaking, this involves developing policies, procedures and playbooks that comply with local requirements and align with overall company policies. Then it's important to build a local technology infrastructure that is compatible with your domestic infrastructure. For Mettrr, even just expanding to the US posed some language challenges; we had to rewrite our entire customer-facing knowledge base, and get rid of all the little colloquialisms that sneak into everyday language.
Get your finances in order
When scaling internationally, while tax and financial issues will always be vitally important in deciding how, when and where to locate overseas operations, the overriding focus should always be commercial.
Decisions in large markets are usually fairly clear-cut – especially if there is a substantial time difference between the countries in question. In smaller markets, however, it is often less straightforward and financial issues may prove more of a factor.
Important questions to consider from the outset are: how much does it cost to establish and maintain an operation in a particular territory, if it were to fail how punitive are the costs of closing down, and how high are the taxes? If you are choosing between two markets of a similar size, in a similar geography and both equally as easy to penetrate, it is these issues that may decide where the expansion takes place first.
Have patience and start planning early
Expansion requires patience. It can take a long time to get things moving, but when things finally do start to gain momentum, it often feels like everything is barreling forwards at breakneck speed. Having planned as much as possible beforehand will really help.
Get timelines drawn up and ensure the whole company is aware of them. This might sound obvious, but in a start-up with so many ideas flying around, it can be tricky to gather everyone's focus. There's no better feeling than knowing everyone is on the same page – working towards the same goal.
Thank you for reading My Entrepreneur Magazine
Articles like this demonstrate our goal to use quality content to empower our readers with the information they need to fulfil their potential, whilst facilitating meaningful connections across the globe. In order to achieve our goal we need the help of readers like you. Every contribution we receive helps us ensure that we can continue providing balanced, insightful analysis of the business developments and issues that matter most to our readers.   You can support us from as little as £1 a day.  The truth is that your contribution, no matter its size, makes an impact. Every penny helps.  We accept online donations through Paypal. You don't need to have a Paypal account to use Paypal's services.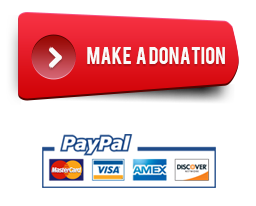 Sebastian was one of the first entrepreneurs in the UK to online crowdfund his business and continues to be a pioneer in the industry. The business idea was born when his Dad who is a tiler asked him to build him a website. Prior to founding Mettrr Technologies in 2012, he was an equity derivatives trader in London.