Tina was named by the high street guru, George Davies, as the most prolific designer on the High Street.
In her career she has designed collections for many stores, Next, Monsoon, Laura Ashley, Anokhi, Daniel Hechter in Paris, Per Una and more.
She has won numerous awards for design, including the Christian Lacroix Award for International Linen Design.
She worked as an adviser to the EU in Brussels to promote good design.
She has journeyed far and wide in her career as a designer, from Italy to India, Paris to the Philippines, Sri Lanka, Hong Kong and beyond.
NoLoGo Chic garments aremade in Italy and India by crafts people who ​work tirelessly to continue traditional techniques such as block printing, hand embroidery, batik, dip dye and tie dye and weaving.​
Multi-award winning designer Tina Malhamé is no stranger to success. Branded 'The High Street Guru' by the fashion king George Davis, she has been the go to designer for favourite brands including Per Una, Monsoon, Next and Laura Ashley. For years, Tina's accessible style has graced the wardrobes of women of all ages, with her subtle blend of classic meets comfortable at affordable price points.
Building on her solid credentials as an established talent, Tina has launched her own label NoLogo Chic nologo-chic.co.uk an online store offering luxury clothing for women in carefully sourced natural fabrics. Tina travels to India and the Far East to design alongside local craftspeople who specialise in traditional techniques such as block printing, hand embroidery, batik and dip dye, as well as expert weavers who bring her designs and colours to life.
She believes that women of all ages can still be glamorous and comfortable and has developed a collection which is functional, flexible and flattering. Alongside NoLogo's  best-selling Easy Jersey dress, Tina is continuously developing her collection and has even collaborated with James Cadbury of the Bournville empire to create a nightwear collection teamed with his fabulous Love Cocoa chocolate while NoLoGo's first ever Chic Shift Dress has been a phenomenal success. Like all purchases from NoLoGo, it arrives in its own embroidered cloth bag. This combination of luxury, affordability and practicality is what only Tina can bring to the mix.
She says"The foundation of any new wardrobe is a good dress, simply cut in a reliable jersey with its soft and gentle character or a semi fitted shift dress in cotton or linen that will glide over the body rather than hug. A dress that effortlessly segues from the office to an evening out, zhoozhed up with some simple jewellery and a glam pair of heels. This staple garment will be equally as useful in a formal meeting or thrown into a suitcase to take on holiday, to wash and wear if needs be."
Tina Malhamé lives near Windsor. She has been married for 21 years and has two sons.
What were your main activities (job, commitments etc)
I have been a clothes designer my entire career. I have designed and supplied several best known store groups on the high street with clothing collections over the years. I now run my own on-line clothes company selling directly to customers through the online shop or at various fairs in London and around the country.
What have been your main activities?
Continuing working full time as a clothes designer only now I run my own on-line clothes company selling directly to customers through the online shop or at various Fairs in London and around the country.
What prompted you to start your business/ take up the challenge/follow your dream?
I HAVE RUN MY OWN BUSINESS FOR 30 YEARS, but the change in selling directly to the customers happened in recent years. Store groups spend a lot of time deciding what to buy, cutting costs everywhere so that the original design becomes very diluted by the time it reaches the stores.
How old were you when you started?
Actually I was sketching clothes from as young as 6… but my career took off as soon as I started working at the age of 22.
What has been the best aspect of your business journey so far? 
The people I have met during the course of my work, by far. I have been exposed to such incredible artisans who have a passion and love for what they do, wood carvers, block printers, weavers, embroiderers, tailors, print artists
Did anybody in particular inspire you? 
MY MOTHER. A beautiful woman who always cared about the way she looked and wore fabulous put together clothes, shoes and handbags. My mother truly cared for her clothes and always took care with them. Mother showed me how working hard and focused would help me achieve my dream.
Thank you for reading My Entrepreneur Magazine
Articles like this demonstrate our goal to use quality content to empower our readers with the information they need to fulfil their potential, whilst facilitating meaningful connections across the globe. In order to achieve our goal we need the help of readers like you. Every contribution we receive helps us ensure that we can continue providing balanced, insightful analysis of the business developments and issues that matter most to our readers.   You can support us from as little as £1 a day.  The truth is that your contribution, no matter its size, makes an impact. Every penny helps.  We accept online donations through Paypal. You don't need to have a Paypal account to use Paypal's services.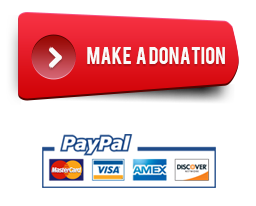 Kizzi Nkwocha is the editor of My Entrepreneur Magazine and publisher of  The UK Newspaper,  The Property Investor and Gold, Oil and Diamonds, the net's fastest growing wealth creation publication. Kizzi Nkwocha made his mark in the UK as a publicist, journalist and social media pioneer. As a widely respected and successful media consultant he has represented a diverse range of clients including the King of Uganda, and Amnesty International. Nkwocha has also become a well-known personality on both radio and television. He has been the focus of a Channel 4 documentary on publicity and has hosted his own talk show, London Line, on Sky TV. He has also produced and presented both radio and TV shows in Cyprus and Spain.