My Wedding Wish will be holding Australia's first ever mass wedding to help raise funds to support those with terminal illness.
The Wedding Crush will be held on the Sunshine Coast's Mooloolaba beach on the 8th of August 2018, and will be the first of its kind in Australia.
With many engaged couples oogling the coveted 08/08/18 to say 'I do,' my Wedding Wish is offering couples who haven't quite locked in their big day the opportunity to get married (or renew their wedding vows) on the once-in-a-lifetime date, and also to be part of a once-in-a-lifetime wedding.
All money raised from the event will go towards My Wedding Wish, founded by Dr Lynette Maguire, who with the generosity of wedding suppliers, supporters and volunteers around Australia, gift weddings to terminally-ill couples.
"Since 2013, wedding suppliers around Australia have come together to gift beautiful ceremonies to couples who are battling terminal illnesses," said Mrs Maguire.
"The aim of the The Wedding Crush is to raise enough money to be able to grant every terminally-ill couple their wish of a dream wedding."
The event will be held in partnership with another fabulous charity, Beyond Brilliant, who supports those who have been touched by brain tumours with funds raised going towards a new call centre for those in need of assistance.
The Wedding Crush would give a limited number of couples a cheaper alternative to forking out the average $30,000 most spend on a wedding, and they will be firmly in the spotlight as they make history.
Couples who get married through The Wedding Crush will spend less than $4000 for their celebrant, photography, hair and makeup, wedding co-ordinator, bouquets and buttonholes, and will have an exclusive invitation to attend a reception unlike anything ever seen before.
The event begins on Tuesday, 7th of August with a pre-wedding celebration at Mooloolaba, the excitement will start early on the morning of the 8th of August with brides getting their hair and makeup done, the legal paperwork being completed, and the ceremony itself starting at 2pm.
"We're going to try to break a few Guinness Book of Records on the day", said Dr Maguire.
Couples photography will finish at 5pm with the #biggestbouquettoss, and the couples can bring up to 8 guests to the #longestbridaltable – a sit down 3 course meal complete with a multicultural carnival theme, fire twirlers, salsa dancers, live music, fireworks and #biggestfirstdance. From 9.30pm, there'll be a series of after parties for those who want to party on into the night.
"It's going to be amazing", said Dr Maguire. "This is for couples who don't want a stock standard wedding – it's for fun-loving couples who want a unique wedding which is great value, and everything is organised".
"Another bonus is that couples can combine any travel and accommodation costs, plus the cost of the reception and their spot on the beach, and pay it off.
"Being part of The Wedding Crush is also a good way to give to a good cause."
The Wedding Crush Operations Manager, Ingrid Nichols, said there has been a flood of interest from people wanting to be part of the Australian first.
"We have been overwhelmed with the support from both couples and corporate interest alike. We are currently in talks with companies regarding sponsorships," said Ms Nichols.
Enquiries from couples are already pouring in from around Australia and Dr Maguire anticipates a number of international couples will embrace the event as a chance to have a tropical Sunshine Coast wedding with a real difference.
The ceremony will be open to all couples, including those in same-sex relationships and those wanting to renew their vows; with the main aim of the event being for everyone to have fun while supporting two great charities.
"Everyone can have fun with The Wedding Crush, couples will get a memorable wedding that will be a talking point for the rest of their lives and the flow-on tourism benefits from having couples and their guests stay on the Coast will be amazing," said Ms Nichols.
"They are not staying for a day, they will be here for a week getting to see the area, preparing for the big day and then relaxing afterwards. It's a huge boom for the Sunshine Coast and shows The Wedding Crush is bringing people together for the common good."
To register for the event, couples and businesses can visit: https://www.surveymonkey.com/r/registerfortheweddingcrush
Thank you for reading My Entrepreneur Magazine
Articles like this demonstrate our goal to use quality content to empower our readers with the information they need to fulfil their potential, whilst facilitating meaningful connections across the globe. In order to achieve our goal we need the help of readers like you. Every contribution we receive helps us ensure that we can continue providing balanced, insightful analysis of the business developments and issues that matter most to our readers.   You can support us from as little as £1 a day.  The truth is that your contribution, no matter its size, makes an impact. Every penny helps.  We accept online donations through Paypal. You don't need to have a Paypal account to use Paypal's services.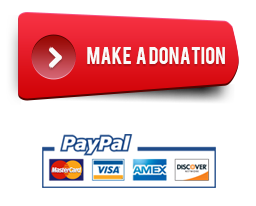 Kizzi Nkwocha is the editor of My Entrepreneur Magazine and publisher of  The UK Newspaper,  The Property Investor and Gold, Oil and Diamonds, the net's fastest growing wealth creation publication. Kizzi Nkwocha made his mark in the UK as a publicist, journalist and social media pioneer. As a widely respected and successful media consultant he has represented a diverse range of clients including the King of Uganda, and Amnesty International. Nkwocha has also become a well-known personality on both radio and television. He has been the focus of a Channel 4 documentary on publicity and has hosted his own talk show, London Line, on Sky TV. He has also produced and presented both radio and TV shows in Cyprus and Spain.